twitMate is an open startup and here is our development roadmap. It will be updated regularly so you can see how close we are to launch. If you would like early access please join the waitlist.
Roadmap to launch:
✓

2020

Develop tweet engine and test in-house

✓

2020

Develop audience management and test in-house

✓

Feb 2021

Run private beta testing

✓

08 Mar 2021

Launch a basic version of the website

✓

08 Mar 2021

Launch waitlist for early access

✓

11 Mar 2021

Launch the blog

✓

15 Mar 2021

Publish the roadmap to launch

✓

17 Mar 2021

Update tweet & audience management engines based on results from private beta testing

✓

23 Mar 2021

Create plans and pricing, including discounts for early adopters

✓

26 Mar 2021

Create terms, privacy and company information pages

✓

20 Apr 2021

Develop demo page for visitors to view real scheduled tweets and edit/delete them in a sandbox

✓

08 May 2021

Complete the login system including 'remember me', 'forgot password' and 'logout' functionality

✓

10 May 2021

Develop the dashboard including: view/edit/delete scheduled tweets, view follower growth, view/edit your profile, view your twitMate plan

■

Create payments pages and integrate with Stripe to process payments

■

Develop an onboarding webform to get the information we need to setup accounts and create tweets for new users

■

Run a short public beta test to get feedback on the setup process

■

Act on feedback from the public beta test

■

Send invites to those who joined the early-access waitlist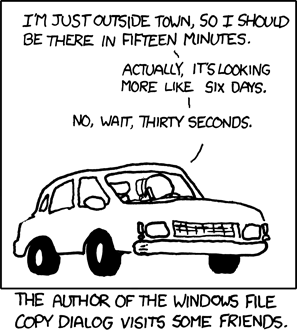 If you are reading this the twitMate website is live! At the minute, the site is fairly simple - a landing page, a blog and an option to sign-up for early access.
However, a lot of the design work and front-end development is complete which means it should be quick to roll out the other aspects of the site. We're getting close.
Beta testing successful
Behind the scenes, the tweet and audience management engines have been running successfully as part of private beta testing. We've seen really good results for the accounts that we have been managing.
Check out our beta testers' Twitter to see for yourself:
Early access to our Twitter management service
If you'd like to use twitMate I recommend joining the waitlist. You'll get early access at a heavily discounted price which is locked-in for life.
There will be a small number of early-adopter places available on a first-come, first-served basis. Once these places are gone, twitMate will never be as cheap again.
How long is the waitlist?
You may be wondering how long you'll have to wait? Check out our development roadmap which is be updated regularly.
Watch this space!